International Society for Plant Pathology
ISPP Executive 2018-2023
The ISPP is pleased to announce the appointment of the incoming ISPP Executive for 2018-2023
---
Prof Jan E Leach
ISPP President 2018-2023
Plant pathologists around the globe confront common challenges, including a future of unpredictable environmental and societal changes. Several common issues would benefit from open discussions among the international community of plant pathologists. Together, we will need to increase capacity to recognize and manage endemic, emerging and re-emerging diseases. Yes, the discipline of plant pathology is dynamic, and we adopt new technologies and approaches when needed and relevant. Yet, our academic partners struggle with how to train the next generation of plant pathologists to have the balance of specialized/deep knowledge and general/broad knowledge to meet future challenges. Our discipline is, by necessity, collaborative, because of the difficulty of understanding the complex interactions in a phytobiome context and using that knowledge to develop effective and sustainable management strategies. However, as we embrace interdisciplinary approaches to solve complex problems, concern mounts that we will lose our rich disciplinary identity. The capacity of our regulatory agencies is stretched by increased global exchange of plant-based products and germplasm, which amplifies the risk of introducing pathogens. New or revised policies and regulations will be needed to cope. These are but a few of the many challenges plant pathologists are facing.
Our best hope to finding solutions to these challenges is through the international alliances fostered by the International Society for Plant Pathology (ISPP). The ISPP alliances increase awareness of the interdisciplinary approaches needed to solve problems related to plant health, provide broader recognition for participating societies among practitioners and researchers, and establish a common forum for discussion of issues and policies that impact all areas of plant health management. I am honored to be elected President of The International Society of Plant Pathologists (ISPP) 2018-2023. As ISPP President (2018-2023), I will promote the international alliances essential to ISPP, advocate integration of plant pathology's best science to meet the global societal and environmental challenges, and work to ensure that ISPP has a voice on the relevance of plant health in international policy and funding.
---
Dr Khalid Makkouk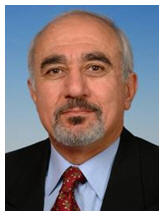 Vice President 2018-2023 responsible for ISPP Subject Matter Committees
I have served ISPP as a Councilor representing the Arab Society for Plant Protection for around thirty years. In addition, I served as a member of the ISPP Special Projects Committee for five years in the 1980s under the chairmanship of Dr. Jurgen Franz. I am aware of ISPP mission and activities and believe in its role in promoting plant health globally.
During a significant part of my career, I served as a senior scientist (virologist) at the International Center for Agricultural Research in the Dry Areas (ICARDA) for around 21 years. This gave me the opportunity to build scientific ties with scientists from all over the world.
In 1979, I played a role in establishing the Arab Society for Plant Protection, and following establishment, I served it in different capacities; as Secretary-Treasurer, Vice-President and President. In addition, I also served as the Editor-in-Chief of the Arab Journal of Plant Protection for over 20 years. Similarly, I served the Mediterranean Phytopathological Union in different capacities; as Board member, Vice-President and President, as well as a member of the Editorial Board of the journal Phytopathologia Mediterranea.
All the above suggest that I am a strong believer in collective efforts within the scientific community, and as ISPP Vice President (2018-2023), the experiences I gained over the years will permit me to easily promote the ISPP mission and activities globally, but more so within the Arab and Mediterranean region.
---
Nathalie Poussereau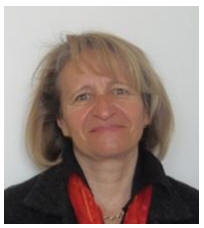 Vice President 2018-2023 representing the organizing ICPP2023
In 2016, I proposed with my colleague Mathias CHOQUER to support the bid for hosting the 12th International Congress of Plant Pathology (ICPP2023) in France (Lyon). The French Society of Phytopathology (SFP) received very positively this proposition and local, national and international scientists supported us rapidly. Moreover, local and national authorities were very enthusiastic. With Mathias CHOQUER, I will co-chair the ICPP Organizing Committee. We have already set up a first local organizing committee and "one health for all plants, crops and trees" was proposed as a possible theme for the ICPP2023 (htpp://www.icpp2023.inviteo.fr). We want to offer meetings covering all the aspects of plant pathology and food security. We also know that young scientists are our future. That's why we consider ICPP2023 as an opportunity for young plant pathologists from around the world to meet and discuss with expert scientists. We will work hard to make this congress accessible for young scientists and to propose several bursaries to postgraduate students and scientists from developing countries.
We want to organize this meeting in strong partnership with ISPP. For this reason, I will accept to represent ICPP organizing committee on the ISPP Executive and also to represent ISPP Executive on the ICPP organizing committee.
It will be a privilege for me to serve ISPP and promote Plant Pathology.
---
Prof Brenda Wingfield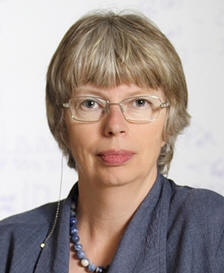 Secretary General 2013-2023
I have worked in the plant pathology environment and been a member of the Southern African Society of Plant Pathology for 30 years, attending most of their meetings during this period. In my research, I have been deeply involved in developing tools to study evolutionary relationships among tree pests and pathogens and the population genetics of these organisms. A core focus has been on taxonomic and systematics questions and these have provided foundations for development of molecular tools for diagnostics. These tools have provided our research programmes with new technology to determine the causal agents of important plant diseases. I have pioneered the use of the new DNA sequencing technologies to study the genomes of a number of important tree pathogens. My research group was responsible for sequencing the first fungal genome on the African Continent. I have been involved in advising a large number of post graduate students, many of whom have become internationally recognized scientists (plant pathologists) in their own rights. I have received various awards including the 2009 African Union Regional Awards for Women in Science (Southern Region) and the 2015 Harry Oppenheimer Memorial Fellowship Award.
I have been a full professor and senior member of the staff of the Department of Genetics at the University of Pretoria since 1998. I have served as the Acting Dean and the Deputy Dean (Research) in the Faculty of Natural and Agricultural Sciences. I currently hold a research chair in Fungal Genomics (DST-NRF SARChI). I have been active in promoting the interests of women in Science, both in student supervision and mentorship of young academics. I was the Chairman of the National Science and Technology Forum (NSTF) South Africa for 8 years. I am a fellow of the Royal Society of South Africa and the Academy of Sciences of South Africa, where I am also a Council member and vice president.
I have accepted re-nomination as Secretary General of the ISPP because I believe I can make a difference to the Society and thus to my field of primary interest. I am passionate about building Plant Pathology and am particularly keen to raise the profile of the Developing World and Africa in the ISPP. I have attended ISPP meetings regularly and have a substantial community of plant pathology colleagues globally who I believe would add to my capacity to serve the ISPP.
---
Zamir K. Punja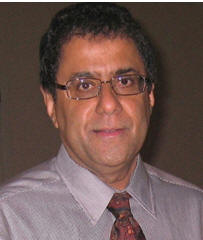 Treasurer 2013-2023
Current position: Professor and Burnaby Mountain Endowed Chair (2005-2015), Simon Fraser University, Burnaby, British Columbia, Canada. I joined SFU in 1989 as an Associate Professor and assumed the position of Director, Centre for Pest Management in 1992, a position that I held for 10 years. I am currently a Full Professor and also a Faculty of Science Teaching Fellow.
Academic background: BSc from the University of B.C., MSc and PhD from the University of California, Davis, in 1981. Post-doctoral fellow at North Carolina State University. Joined the Campbell Soup Company and spent 7 years as a research scientist and Manager, Biotechnology, in Davis and New Jersey, before joining SFU.
Research interests: Soilborne fungal pathogens, biological control of vegetable diseases, plant biotechnology and genetic engineering for disease resistance, epidemiology and molecular detection of fungal pathogens.
Contributions to the plant pathology profession : Editor-in-Chief, Canadian Journal of Plant Pathology (2002-present). The journal has undergone significant changes over the past 5 years, with increased visibility, on-line publishing and enhanced impact factor and financial stability. I served as President of the Canadian Phytopathological Society and member of the Board (1997-2001). Am currently ex-officio member of the CPS Executive Board.
Past and proposed role in ISPP: I am currently Treasurer of the ISPP (2013-present). I have served as Councillor for ISPP as the representative from CPS from 2008-2013. My experience with ISPP and CPS, and our journal, has provided me with a breadth of experience in management skills, financial responsibilities and accountability for our members, and has provided me with a broad exposure to issues relevant to plant pathology internationally. The position of Treasurer of ISPP requires knowledge of fiscal accountability and management, which I believe I possess after having completed 4 years in the position. My continued involvement with an international society such as ISPP would enhance the visibility of plant pathology and it's outreach, a mandate I clearly support and would contribute to as Treasurer and member of the Executive Committee. In my first term in the position, I have maintained accurate fiscal records and kept active records of expenditures and revenues to ensure the strong fiscal position of ISPP. I would be honored to serve a second term as Treasurer.
---
Dr Greg Johnson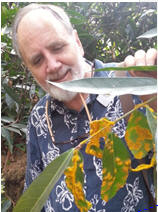 Immediate ISPP Past President (2018-2023)
It has been a privilege to serve as ISPP Secretary General 2005-2013 and President 2013-2018. In 2013-2017, ISPP has:
As ISPP Immediate Past President I will continue to help catalyse these activities, encourages individual effort, and look ahead, to foster growth and new directions. Without an active ISPP Executive, the Society is diminished.
During 2013-018, I adopted the theme for my Presidency of "Plant Health is Earth's Wealth" recognising that in addition to Food Security other key issues warranted priority attention for the term of my Presidency and I hope to continue to promote broad attention to the full spectrum of plant pathology challenges in my tenure as past president.
As Immediate Past President 2013-2018, I will continue my commitment to ISPP as a global partnership for promoting plant pathology, and look forward to working with the Société Française de Phytopathologie (French Society for Phytopathology) and ISPP SMCs for ICPP2023 in Lyon, France.
My priorities will also continue to include active engagement by ISPP to:
enhance current initiatives and ISPP resourcing, web profile and member-society involvement,
build on the success of the Taskforce
promote the development of the Journal and
strengthen links with International Agricultural Research Centres, aid agencies and the private sector.
After a career in tropical crop and postharvest research and development collaboration, I now undertake consultancies and reviews for Australian horticultural industries, and in development/international collaboration in Asia, mostly under the Australian Government's development assistance program. I have been a member of the ISPP and the Australasian Plant Pathology Society since 1974, and I have served the APPS as President (2007-2009), Treasurer (1991-1993), Regional Councillor for Queensland (1993-1995) and Canberra (1995-1999), and Convenor of the APPS 1999 Biennial Conference in Canberra, Australia.