ISPP Task Force on Global Food Security
BACKGROUND
At the 7th International Congress of Plant Pathology (ICPP98), Edinburgh, August 1998, a Special Public Meeting was convened on
Global Food Security: The Role for Plant Pathology
It was addressed by five speakers including Norman Borlaug, plant pathologist and winner of the Nobel Peace Prize in 1970 for his work on food security (he died in 2009).
The Organizer, W. Clive James, provided a background brief which is presented here with content updated to 2010 (cf. 1998 version).
The enormity of the problem
During the World Food Summit in Rome in 1996, Heads of States agreed to halve the number of hungry people by 2015. Some progress has been made but there are still 1.02 billion, almost all of them in developing countries of Asia, Africa and Latin America.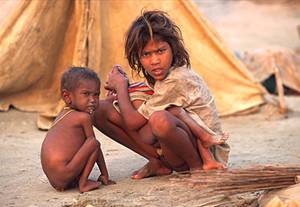 Hungry children, India

Ananya Mukherjee-Reed, Revista Amauta
What are the facts about Global Food Security?
Hunger and poverty are inextricably linked and the solution does not rely on one factor, but on an interrelated complex of factors that includes population, technology, policy and social changes.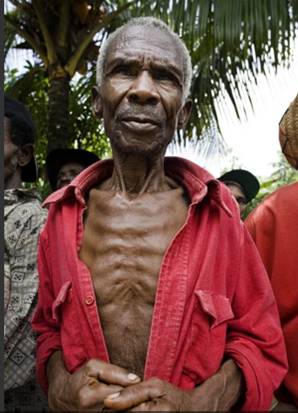 Haiti

, where more than half the population live on less than $1 a day

FAO
World population is

6.8 billion

World population is increasing by

77,000,000

or 1,2% each year

More than

1 billion

people do not have adequate food

At least

1.4 billion

live on less than $1.25 a day

Almost

half the world population

live on less than $2.50 a day

The

price of food

has risen dramatically: rice cost 28% more in 2008 than in 2006

642 million people are suffering from

chronic hunger in Asia and the Pacific; 265 million in Sub-Saharan Africa; 53 million in Latin America and the Caribbean; 42 million in the Near East and North Africa; and 15 million in developed countries

.

Asia is home to two-thirds of the world's poor: every fifth person lives on less than $1 a day. In India, Bangladesh and Cambodia, more than 30% of people live on less than $1 a day.

Most poor people live in areas where the land is marginal and ecosystems are fragile
Why do diseases and pests of crops matter?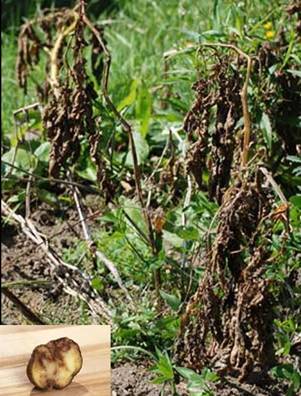 Potato blight, caused by Phytophthora infestans

Ben Hanstein, Daily Bulldog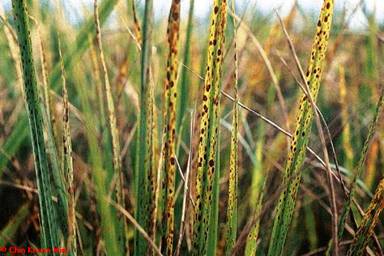 Brown spot of rice, caused by Cochliobolus miyabeanus

Chin Khoon Min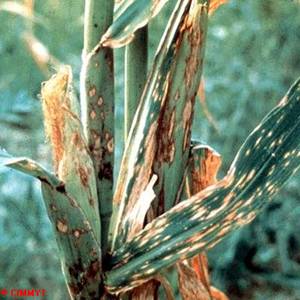 Southern corn leaf blight of maize, caused by Cochliobolus

heterostrophus

CIMMYT
PRESENTATIONS AT ICPP98, Edinburgh, August 1998
What are the options for managing crop diseases to improve food security?
To address this question, five distinguished scientists addressed different aspects of the issue.
These presentations were followed by a public discussion, during which Paul Teng (International Rice Research Institute, Philippines) and David Thurston (Cornell University, USA) issued the challenge to the International Society for Plant Pathology (ISPP) to
ACTIVITIES OF THE TASK FORCE ON GLOBAL FOOD SECURITY
Activities of the Task Force can be followed . They include the development of the ISPP journal